Musiklinjen Kapellsberg
Opera studio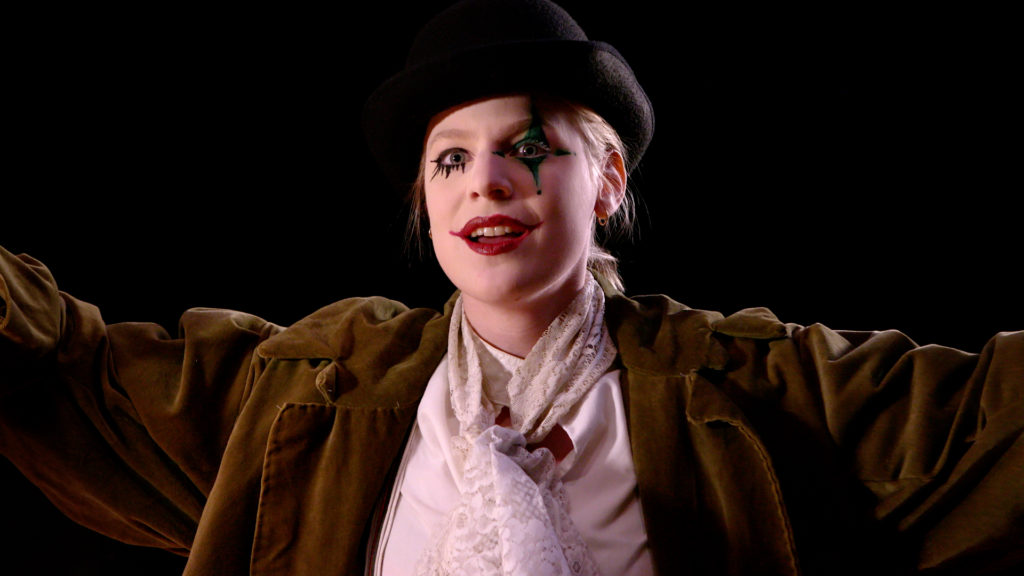 The Kapellsberg Opera Studio at Härnösands folkhögskola is one of Sweden's largest and most reputable preparatory opera educations. A very important part of the education is the full-scale opera productions that are performed annually.
Students from all over Sweden and also internationally apply to Opera Studio Kapellsberg. Students come to us directly after high school, after other folk high school or after a bachelor's degree. We adapt the studies to your prior knowledge. We prepare you for further studies at Opera Colleges in Sweden and abroad or for an active professional life.
Since 2015, 39 students have gone directly on to, among others, the opera colleges in Stockholm and Gothenburg, the Guildhall School of Music and the Royal Academy of Music and the Royal College of Music in London, Hochschule für Musik Hanns Eisler, Berlin.
For three days you will meet our teachers in lessons in singing and stage language. You will also see our current students in the opera Little Women by Mark Adamo under the direction of director Märit Bergvall.
You also do entrance exams and the exams are:
· Singing rehearsal
· Written and verbaly test in hearing
· Music theory and movement theory tests
· Stage rehearsal
The admission course starts on Saturday 7 May at 15.00 and ends on Monday 9 May at approx. at 14.00. For your individual singing lesson: Bring repertoire list and notes (an example to the teacher) to your singing repertoire and preferably several songs from your repertoire list. For the singing test: Prepare two songs, of which at least one opera aria. Notes are sent to the pianist no later than 25 April to muk.ansokan@hfs.se or Härnösands Folkhögskola, Musiklinjen Kapellsberg Box 14, 871 21 Härnösand. You can also attach notes to your application in Schoolsoft. Do not forget to write your name on each paragraph!
We offer a versatile educational program that challenges you to develop a singing technique for opera, a musical awareness and a linguistic self-confidence with pronunciation and diction. You get help to develop a body awareness and stage presence as well as mental focus and strategies for goals and goal fulfillment. It is a demanding education in a safe environment with positive competition where we encourage and support each other. Here are competent and committed teachers in close collaboration for each individual singer's needs and development.
Individual singing lessons twice a week
Masterclass
Language – pronunciation and grammatical basics in Italian, French, English and German
Musical craftsmanship
Musical and stage design
Contact improvisation
Chamber choir / opera choir
Target book
Music history / opera history
Concerts
2013: Spagettiopera: Förhäxad Förtrollad Förgiftad, Barnopera Dockdoktorn, Hoffmans äventyr av J. Offenbach
2014: Figaros bröllop av W.A. Mozart, Spagettiopera Qabaret, Barnoperan Cirkusflickans resa av Malin Hülphers
2015: Spagettiopera – Tågstationen, Carmen av G. Bizet, Resan – en dokusåpopera (Resan till Reims av G. Rossini)
2016: Lilla Trollflöjten W.A Mozart
2017: Spagettiopera I'm a stranger here myself, Spagettiopera Hotel Nostalgia, Turandot av G Puccini
2018: Orfeus i underjorden av J. Offenbach, Spagettiopera- den galne kocken
2019: Barnopera- Prins Pompom av D. Saulesco beställningsverk, Gianni Schicchi & Syster Angelica av G. Puccini, Spagettiopera – Trubbel och trassel i Paris
2020: Lilla Trollflöjten W.A. Mozart
2021: Operafilm i 8 avsnitt: JAG ÄR INTE KLAR!, Julkabaré
2021: Pygmalions systrar
Information and application
Length

2-3 years

Tempo

100 %

Student Support Level (CSN)

Higher Education Level/Gymnasienivå

Application deadline

2022-04-25
Basic fee SEK 500 (SEK 300 for distance course) is paid in connection with confirmation of the offered study place. There are course-specific costs for, for example, books and study visits / trips. The basic fee is non-refundable.
More information is provided in the welcome letter.
HT 2021: 30 aug – 17 dec
VT 2022: 10 jan – 17 june
HT 2022: 29 aug – 16 dec
VT 2023: 9 jan – 16 june
Application 22/23