Musiklinjen Kapellsberg
Opera – Preparations to Become a
Professional Singer – Audition Course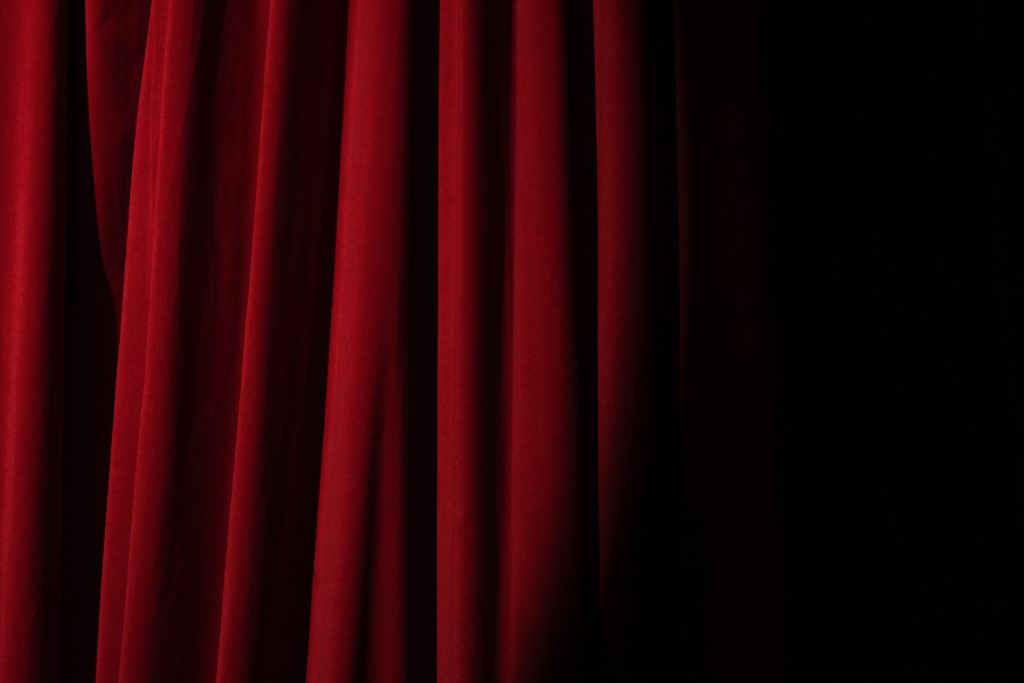 The Kapellsberg Opera Studio has long experience of preparing singers for colleges and universities of music and other institutions of higher learning – nationally, in the Swedish context, as well as internationally. We also have extensive experiences of coaching singers with completed programmes of higher education in singing to guide them into a life as professional singers. These experiences we now bring to a new course with the aim to optimise your opportunities to become a successful free-lancing professional singer.
At course start, each participant faces an audition situation with a professional guest jury that will give her or him clear assessments and concrete feedback.
From the outcome of these assessments and that feedback, the teachers at the Kapellsberg Opera Studio will plan an individual course of action, which will then function as a basis for the continued work.

The course concludes with (a further audition in front of the same jury.
Singing technique
Singing repertoire with a pianist and a director
Techniques for audition
Master class
Individual language coaching
Formulating goals – topics to discuss in individual conversations with your teacher and in group discussions
Exercise routines
Finding a structure for the individual work with the help of different techniques and strategies
Formulating short-term and long-term goals
Mental coaching
Physical training – sleep, diet, exercise
Writing a professional CV
Producing an audition video with a professional film-maker and coaching from singing teacher, pianist and director
Teachers
Karin Bengtsdotter-Olsson,vocal teacher and piano teacher, with degrees i9n singing and piano from the Örebro College of Music. Further studies for Inger Hülphers, Torsten Föllinger, and others. Active as a singing and piano teacher since 1979, and at the Kapellsberg music programme since 1987. She is an oratorio and concert singer and soloist in a number of ensembles. She also arranges her own concerts.
Anna Hanning, vocal teacher, coloratura soprano, educated at the Piteå College of Music, the Göteborg College of Music and the Birmingham Conservatoire of Music. She is an opera and concert singer. On stage, she has made classical parts like Violetta, the Queen of the Night and Olympia, and the first performances of operas by Jan Sandström, Fredrik Högberg, and others. Anna Hanning has been a soloist in a great number of concerts, sacred and secular, and she has toured with various symphony orchestras, in Sweden and abroad.
Märit Bergvall, director, educated at the Stockholm College of Opera. She has directed some 60 productions of opera, musical and music theatre ‒ to list but a few: Falstaff at the Läckö Castle summer opera; Pajazzo for Estrad Norr, the Jämtland county organisation for music; The Girl and the Night for Scenkonst Västernorrland, the Västernorrland county organisation for music; La Gioconda and other productions for the Södertälje Opera; The Merry Widow for the Dala-Floda Opera Festival; Carmen for the Lyrical Society at the Gävle Gas Works. In addition, Märit bergvall is a librettist and the artistic director of Opera in Finnskogen, the summer opera in the Hälsingland Finn forest.
Since 2012, Märit Bergvall is affiliated with the Kapellsberg Opera Studio, as house director and teacher in the subject called Stage Language.
Mathieu Hebeisen, film-maker and teacher /in film production, educated at the Lycée
de la communication in Metz, France. He has worked in Sweden for 13 years, and he has
produced films in cooperation with Film Västernorrland ‒ the county organisation for
film; Norrdans ‒the Ballet of Northern Sweden; Västernorrlands museum ‒ the county museum; Härnösands kommun ‒ the Härnösand municipality.
Mathieu Heibesen is the director of the film courses at (the) Härnösand Folk High School
and (at the) Murberget Film Studio. Since 2014, he has filmed many of the opera
productions at the Opera Studio, opera auditions, dance performances, and dance films.
In addition to the teachers at the Kapellsberg Opera Studio, guest teachers may be invited
to the programme in response to individual needs for development.
In addition to the teachers at the Kapellsberg Opera Studio, guest teachers may be invited to the programme in response to individual needs for development.
Information and application
Length

1 year

Tempo

100 %

Application deadline

2022-05-30
You must have a higher education in singing and / or experience of working as a singer. Make your application via the purple application block below.
Send a presentation of yourself and a video recording to muk.ansokan@hfs.se.
Click here for instructions in English on how to create an account to apply for Opera – Preparations to Become a Professional Singer – Audition Course.
21/22:
Autumn Semester 2021, August 30 – December 17
Spring Semester 2022, January 10 – June 17
Obligatory course days in Härnösand, Mondays and Tuesdays, September 20-21, October 18-19, and November 29-30. The spring term will be organised during the course days in October. Individual tuition between the course days in common is planned together with the individual teachers.